Madden NFL 22 Predictions: Release Date, New Features, Cover Athlete Vote, Franchise Mode and more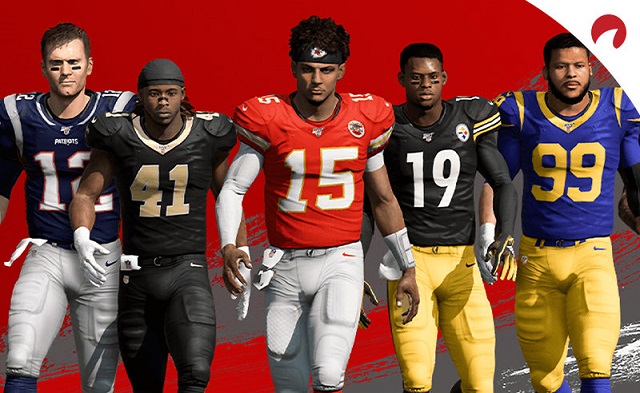 Is there going to be a Madden 22? Who will be on Madden 22 cover? What are the new features of Madden 22? If you want to know the answer concerning these questions, please follow this short article!
Madden 22 release date: August 2021 looks a cert
Due to PS5 and Xbox Series X emerging in the build-up to Christmas, the next-gen releases of Madden 21 fell out of sync with their PS4 and Xbox One counterparts. That will surely change this year. Traditionally a new Madden emerges in the first week of August, just ahead of the real NFL season getting underway. That street date was delayed until 28 August last year, likely due to the complications of developing during a pandemic, but we expect the Madden 22 release date to return to its conventions. That would mean the game going on sale on Friday 6 August, with early access granted to those who pre-ordered on or around Tuesday 3 August. [Remember that for now, this is a prediction, not a confirmed announcement.]
Madden 22 Franchise Mode Improvements
The developer has outlined several potential upgrades coming to Franchise Mode in Madden 22. The company says that while it's exploring these changes, it's not committed to them which means they may not make it into the final version of the game.
Here's the list of potential Madden 22 Franchise Mode improvements:
Coaching and staff management
Scouting improvements
New scenario engine enhancements
New team chemistry system
Commissioner Tools improvements
More Content – Examples: Relocation/Branding Assets for Franchise – New uniforms, names, and logos to relocation options for more variety and depth in deeper careers.
Who will be the Madden 22 Cover Athlete?
We talked about various superstars that EA will have to think long and hard about before making the decision on who will become the Madden 22 Cover Athlete. It will be very difficult to overlook the GOAT, Tom Brady, for the famed spot. Brady is coming off his seventh Super Bowl win along with the Super Bowl MVP. But maybe EA will go with a drastic decision and pick an incoming rookie. It would be foolish to sleep on Derrick Henry, Josh Allen, Aaron Rodgers, and a bunch of other superstars that had an exceptional season.
Madden 22 New Features
TUNING
- Improved progression and regression of players. Improve core player progression into the future such that X-Factors and other abilities for older players work well with incoming rookie classes.
AI PERSONNEL MANAGEMENT
- The AI will make better team management decisions in the draft, free agency and trades.
PLAYOFF and SUPER BOWL PRESENTATION
- Improve and refresh.
X-FACTOR / SUPERSTAR ABILITY CUSTOMIZATION
- Introduce the ability to customize X-Factor and Abilities on all players, allowing you to customize your roster as you see fit.
CAREERS STATS UI
- Improved UI showing historical player performances. More immersion and depth on how players have progressed in your Franchise.
TRADE LOGIC
- More fidelity, depth, and authenticity.
RETIREMENT UI
- Better insight into retirements each season to allow players to react/manage.
PLAYOFFS UPDATE
- Add an authentic playoff bracket screen to see who's in, who's won and who's up next.
Hope this guide can help you know something about Madden 22. And if you want to know other guide of Madden series, like:
How to Get Gems in Madden 21 Mobile
, you can also find your desired answer at eanflcoins.com.