Madden Mobile Most Feared Comeback to Madden Land
EA Sports announced that the Most Feared return to Madden Mobile with the new added content Madden Land. Players are now able to join the intensive matches to win Most Feared players and items.
Tips of Most Feared Event
Do not cut anything until things are get clear enough. Do not hurry to cut any things cause and you cannot undo it.
Decide to attend an event depend on your target player, instead of your current team ability.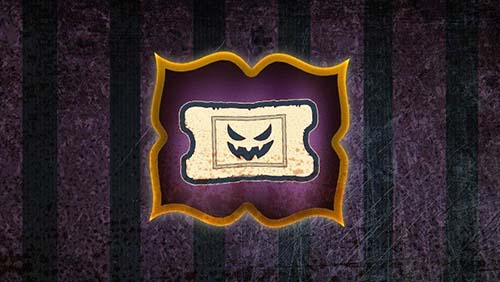 Way to Get Elites
The feast has three mainline quests, each of them rewards different items for you. By completing each of those events, you can earn the collectibles or tokens, which could be exchanged to Gold Most Feared Players. And those Gold Players can be exchanged with Elite Most Feared Players.
The Three Parts of Most Feared
Midway Monster contains Hit the Target, Scary Good Defense, and Hot Potato events. Win matches to win tokens, when it reaches 20, you can buy a Gold Midway Monster player, and which can be also trade for an Elite Midway Monster player by 25 Gold edition.
Knight Mare Carousel contains five events which will reward you Gold Knight Mare Horse tokens. It takes you only 10 tokens to exchange for a Gold Knight Mare Player. Elite Knight Mare Player will also takes you 25 Gold Knight Mare Player. There's a time-limit challenge for gamers to win Carousel Horse.
DredZone Maze rewards gamers Out of Position players, coins, and XP. You can win tokens from DredZone Fun House Mirror, and exchange them for Gold DredZone player. Also, 25 Gold DredZone players can be upgraded to Elite DredZone Player.
Trade your four Elite Most Feared players for an Elite Most Feared Performer. All performers owns a 90 basic overall rating plus a special stat boost. Zach Ertz 90 TE with CAT boost, while Kyle Juszczyk 90 FB with RBK boost.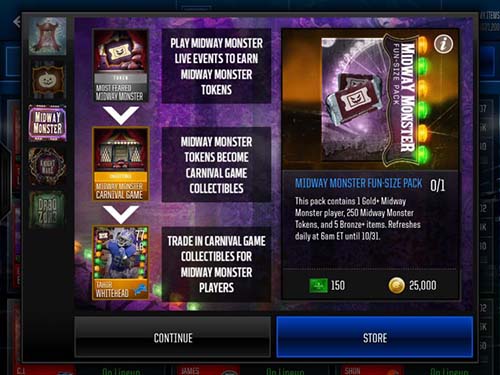 Ringleaders
If you successfully gain a performer, there will be a Ringleader challenge here. Ringleaders are 91 rated players, and their OVR can be still upgraded to up to 93 plus stat boost. There're three Ringleaders:
Midway Monster: DE – DeMarcus Ware – OVR 91
Knight Mare: HB – Herschel Walker – OVR 91
DredZone: S – Rob Gronkowski – OVR 91
Notice the deadline and complete all those challenges to win an Elite Most Feared player, if there's any luck, you will win a Ringleader for your squad too. For more reading of
Madden Mobile News & Guides
, keep following us. Thanks a lot!