Strategies for Beginners of Madden NFL Mobile: Sack the QB and Wise Sell at an Auction
Madden NFL
series has a long history which can date back to 1980s. And the reason for is name is owing to the cooperation between John Madden and EA Sports. Fact proved that this was a very successful connection between the virtual and the reality.Now the road of Madden NFL sees Madden NFL 17 for
Xbox One
,Xbox 360, PS3 and
PS4
and EA Sports has taken Mobile device into consideration. Either for IOS or for Android, the players are free to play at any time.However, we have seen some complaints recently about the operations and some confusion of handling footballers at an auction.
Tips for Fundamental Operations
Most of time beginners feel confused because neither does he know something of the game nor is he familiar with those English words used to instruct. Of course some native speakers needn't to worry about the language. They also hope to be guided to do a good job in the game instead.Here I have two screen shots which you often come across but may not clearly know its aim. The first one needs you to cross the screen to cut. The second one also requires the same operation. But it aims at getting rid of the sudden attack and then sacking the quarterback, one of the most common lineup in American football game. You may ask how to sack the QB.Just press the skill button!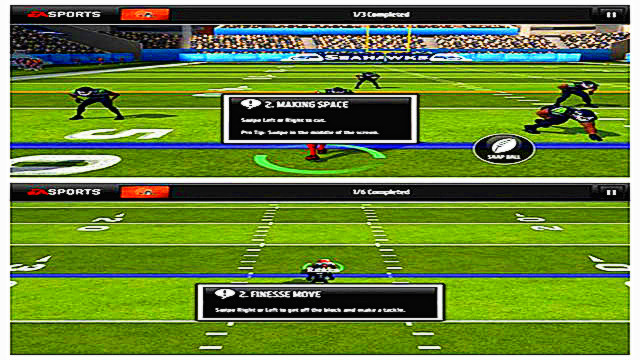 Suggestions of Selling Footballers at an Auction
Usually we players obtain a lot of footballers unwanted but always remain craving for those superstars. We open many packs of footballers that is awful to be a member. So we have auctions or transfer markets to deal with those we don't need. But you might be remained of that one or more item is not auctionable. It means that you have linked the footballer or footballers to your game account. The only thing you need to do is to unbind them.So you will be allowed to sell it and earn your coins.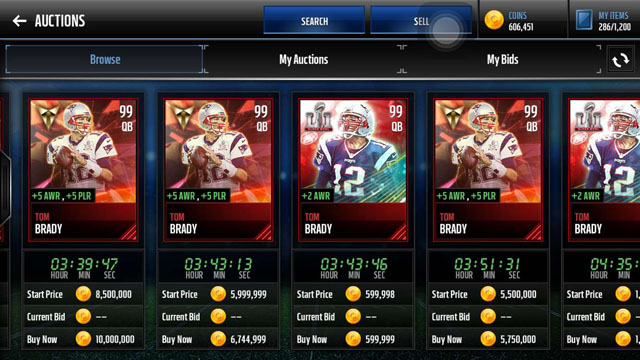 www.eanflcoins.com
:Our website offer all kinds of Madden NFL coins in a very low price. If you have any troubles with the coins, please contact us.And we welcome any of your suggestions for our website. Enjoy your game!