Cover of Madden NFL 16 game will be revealed on May 13
Appearing on the cover of Madden NFL is one of the highest honors an NFL player can achieve. And once again, fans will get to choose who will grace the cover. What makes us overthrown is definitely the launch of Madden NFL 15 game. According to the official site of NFL 15, Madden NFL 16 is in development and will launch on August 25, 2015. Another edition of Madden NFL will soon be hitting the shelves at stores, which also means that football fans and gamers alike will be keeping an eye out for the athlete that gets featured on the cover to find out whether the "Madden Curse'' will take another victim.
Talking about the cover of Madden NFL 15, it will take place in two rounds. First, gamers will choose between four of the NFL's best playmakers by playing Madden NFL games. Then the two highest vote-getters will go head to head in the finals on May 13 on ESPN.com. So do you know the four choices? Yes, they are Odell Beckham Jr., New York Giants WR; Antonio Brown, Pittsburgh Steelers WR; Rob Gronkowski, New England Patriots TE; Patrick Peterson, Arizona Cardinals CB. Rather than simply voting on a webpage, voting is being done in either Madden's Ultimate Team, or on Madden NFL Mobile. When you first log in to either you will be given a "Cover Vote Collectible" that you can use to vote between the four finalists.
People may ask how can I vote for my favorite player. Here is the guide: players will receive a vote collectible the first time they log in to Madden NFL mobile each day. Besides gamers can also vote for their favorite footballers as long as they complete four daily Live Events (one Live Event every six hours). These events are unlimited play, meaning unlimited voting. Voting for the Madden NFL 16 cover can be done either on phone via Madden NFL mobile or console by login to Madden Ultimate Team (MUT). Mobile player will recieve one vote each day and can increase votes by completing daily live events. In the same way MUT player can cast one vote each day, but can earn four more votes by completing challenges.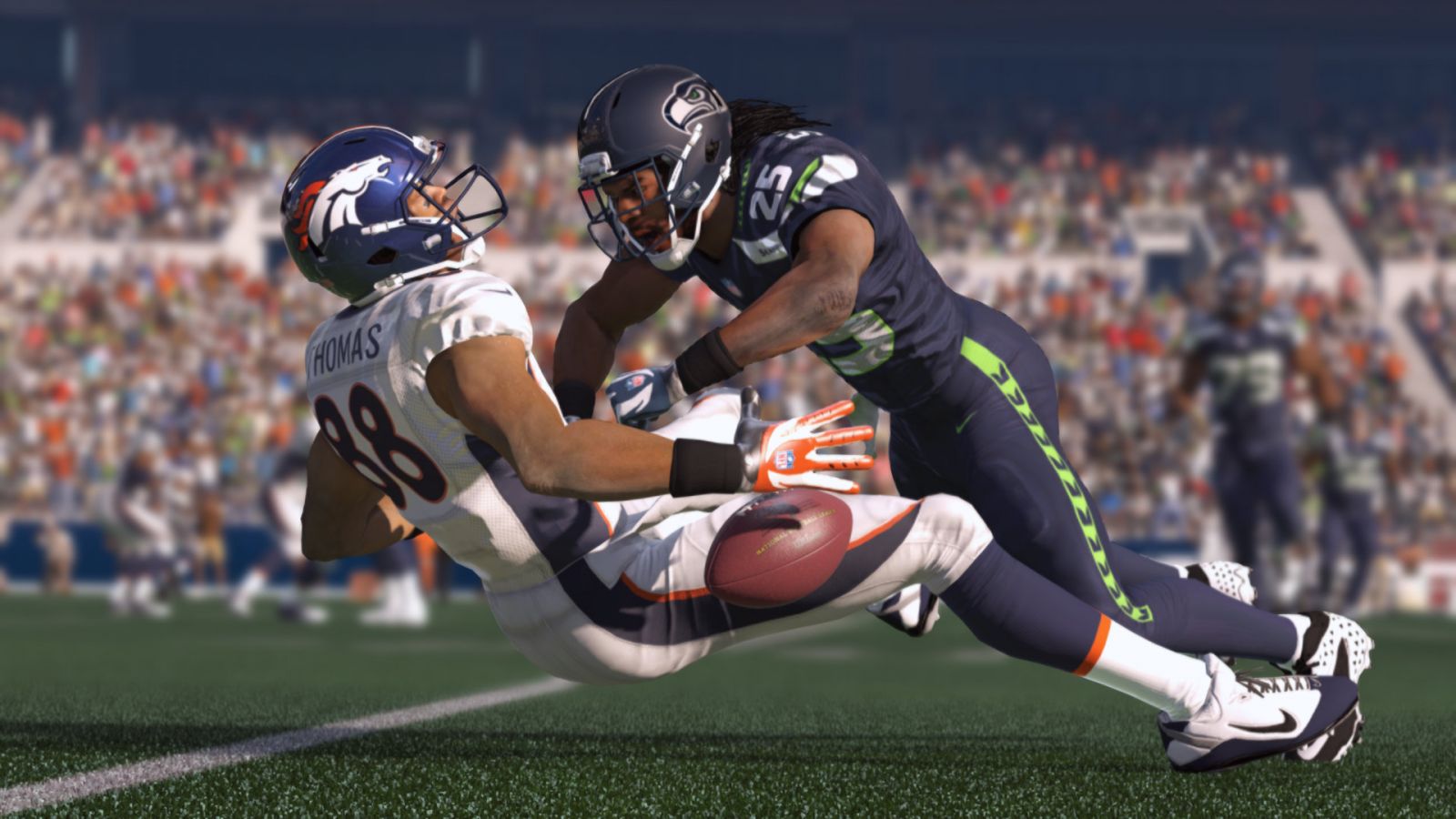 In a press release announcing the cover vote, EA hinted that its four choices point to developer EA Tiburon's areas of focus for Madden NFL 16. Referring to the athletes as "highlight-making machines," EA said the game's "intuitive new tools for quarterbacks, receivers and defensive backs bring the passing game to new levels." First-round voting closes on Monday, May 11; the two finalists will be revealed the next day. And the day after that, May 13, anyone can visit ESPN.com to make their selection for who should grace the Madden NFL 16 cover. The winner will be announced during the 6 PM EDT edition of SportsCenter on May 13.
The public is expecting a "more interesting and more exciting" game, noting that it will have realistic features that "one can feel himself playing on the ground. EA Sports is one of the leading sports, entertainment brands in the world which develop top-selling video games." Madden NFL 16 will be available Aug. 25 on PlayStation 3, PlayStation 4, Xbox 360 and Xbox One.